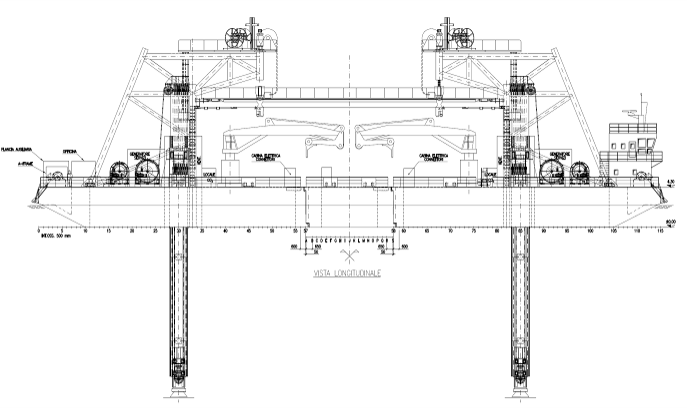 This unit is designed for the maintenance of the floodgate of Venice (MOSE). She is arranged in three independent modules, connectable one to each other in two different configurations, short & long according to the size of different floodgates.
Interprogetti
Genova has been dealing with the
design of new builds and conversions of a wide range of ships
such as self-discharging bulk carriers, floating transhipment terminals, livestock carriers, tugs, oil & chemical tankers, ro-ro cargo, ro-ro pax, passenger ships, yachts, barges, offshore units, etc.
Click here and discover more
design and engineering​ work.