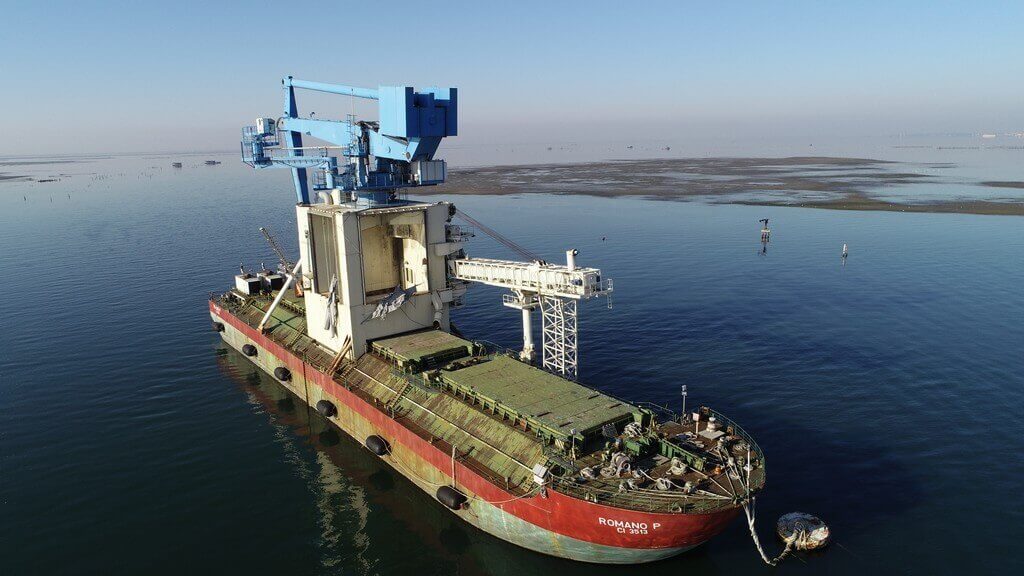 Design of the installation of an E-crane weighting some 1000 tons on a barge for transhipping of grain. The job included a stability assessment of the barge and a structural assessment. Additionally, a seakeeping analysis has been carried out to determine the dynamic loads during transfer voyages in open seas for the purpose of sizing crane wind-bracing against capsizing.
Interprogetti
Genova has been dealing with the
design of new builds and conversions of a wide range of ships
such as self-discharging bulk carriers, floating transhipment terminals, livestock carriers, tugs, oil & chemical tankers, ro-ro cargo, ro-ro pax, passenger ships, yachts, barges, offshore units, etc.
Click here and discover more
design and engineering​ work.